IndianOil for Motorists
PETROL/ GASOLINE
Petrol is a spark ignition engine fuel primarily used for passenger cars.
DIESEL/ GASOIL
Diesel is used as fuel in engines such as trains, buses, trucks, and other automobiles.
SERVO LUBES & GREASES
SERVO is a brand leader among lubricants and greases in India.
AUTOGAS
LPG is an eco-friendly fuel, marketed by IndianOil under the brand name 'AutoGas'.
TEST FUEL SAMPLES
IndianOil has introduced an initiative to test Retail Outlet nozzle samples on customers' request and certain payment.

IndianOil for Households
IndianOil for Businesses
BULK / INDUSTRIAL FUELS
IndianOil provides fuels in bulk along with storage and handling facilities to customers.
CONSUMER PUMPS
IndianOil has the largest and most sophisticated integrated petroleum products supply chain in India.
INDANE FOR NON-DOMESTIC USE
Indane is today one of the largest packed-LPG brands
SERVO LUBES & GREASES
SERVO is a brand leader among lubricants and greases in India.
AVIATION FUELS
IndianOil is the most-preferred supplier of jet fuel to major international and domestic airlines.
MARINE BUNKER FUELS
IndianOil caters to all types of bunker fuels and lubricants for vessels operating throughout the world.
BITUMEN
IndianOil produces bitumen in bulk as well as packed in steel drums.
SPECIAL PRODUCTS
Other than the regular petroleum products, IndianOil also manufacture petroleum products for specific applications.
PETROCHEMICALS
As a prime driver of future growth, IndianOil is envisaging an investment of Rs 30,000 crores in the petrochemicals.
NATURAL GAS
Natural Gas has emerged as the 'fuel of choice' and has significant cost advantages over other fuels.
EXPLOSIVES
The Explosives and Cryogenics businesses of IBP Division recorded the highest ever production and sales of explosives.
CRYOGENICS
Business Group (Cryogenics) of IndianOil is a leading manufacturer of cryogenics containers.
LOYALTY PROGRAMMES
IndianOil's loyalty programmes are designed exclusively to benefit the customers for patronising the brand over five decades.
ALLIANCES
The non-fuel activity allows IndianOil to market the products of reputed companies through countrywide network of Indane distributorships.
TECHNOLOGY LICENSING
IndianOil's R&D Centre delivers pioneering results in lubricants technology, refining process, pipeline transportation, bio-fuels and fuel-efficient appliances.
CONSULTANCY
IndianOil provides consultancy services in refining and pipelines sectors.
IndianOil Overseas
LANKA IOC PLC
IndianOil's subsidiary in Sri Lanka is ranked no. 1 among the island nation's leading companies.
INDIANOIL (MAURITIUS) LTD.
IndianOil (Mauritius) Ltd (IOML) is the third largest petroleum company in Mauritius.
IOC MIDDLE EAST FZE
IOC Middle East FZE is IndianOil's subsidiary, overseeing business expansion in the Middle East, Africa and CIS countries.
IndianOil for Business Partners
RO / KSK DEALERSHIPS
RO or Kisan Seva Kendra (KSK) is the location for setting up Petrol/Diesel retail outlets.
LPG DISTRIBUTORSHIPS
The setting up of LPG distributorships at the identified locations is a business proposition.
COCO DIVESTMENT AND SERVICE PROVIDER
Corporation Owned and Corporation Operated(COCO) Retail Outlets
PETROCHEMICALS /POLYMER'S DCAS
IndianOil is focussing on strengthening its petrochemicals business by venturing into downstream polymer units.
SERVO STOCKISTS
SERVO serves as a one-stop shop for complete lubrication solutions in the automotive, industrial and marine segments.

IndianOil for Vendors & Suppliers
TENDERS
The eProcurement System of IndianOil e-Tendering Portal enables the Tenderers to download the Tender Schedule free of cost.
REPORTS ON PURCHASE / WORK ORDER
View reports of Major Purchase / Work Orders
INDIANOIL CONCILIATION RULES, 2014
It frames the present rules in conformity with Part – III of the Indian Arbitration and Conciliation Act, 1996.
INTEGRITY PACT
IndianOil believes in total transparency, integrity and accountability in its functioning.
REGISTRATION
IndianOil imports and exports petroleum products through tendering procedure.
IndianOil for Community
CSR INITIATIVES
IndianOil takes concrete action to realise its social responsibility objectives and builds value for its shareholders and customers.
SUSTAINABILITY
Sustainability is the guiding force behind IndianOil's commitment to build a business that demonstrates concern for the environment.
THE INDIANOIL FOUNDATION
The foundation protects, preserves and promotes the glorious past of nation in collaboration with the central agencies.
SDI BHUBANESWAR
SDI Bhubaneswar is India's most promising Skill Academy promoted by Oil PSUs and managed by IndianOil under the Ministry of Petroleum & Natural Gas, in line with Government of India's Skill India mission.
We support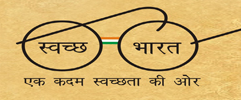 We are Listening
PAHAL-RELATED QUERIES
Your satisfaction is our motto. If any queries, suggestions, complaints for PAHAL, kindly write here
OTHER LPG QUERIES
Tell us your views, suggestions and queries here for LPG
QUERIES ON FUEL STATION
In case of any fuel stations related queries, views, suggestions and complaints, write to us
VIGILANCE QUERIES
Write here for vigilance related queries